---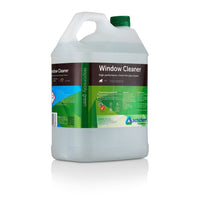 Product Description
Finally! A truly environmentally friendly window cleaner, that is as good if not better than the best window cleaner you have ever used!
The Responsibly Green Window Cleaner is a high quality spray-on-wipe-off, hard surface cleaner which is custom engineered for cleaning windows, mirrors, and other smooth surfaces. It quickly emulsifies oil residues, soil deposits and other organic stains, leaving a clean, non-streak finish. Formulated using polymeric detergents to provide total non-smear results.
FOCUS CONSERVATION SPECIES
The focus species associated with Responsibly Green Window Cleaner is the Sea Turtle family. Click here to learn more about the Sea Turtle and why we have chosen to support these amazing creatures.
BENEFITS
Non Smear Results – New polymeric chemistry provides outstanding cleaning action with total non-smear results.
Fast Drying – Window Cleaner's use of carefully selected alcohols and solvents provides rapid evaporation for easy cleaning action.
Tough on Grime – Window Cleaner contains emulsifiers effective in the removal of grease and oily deposits.
Versatile – Also ideal for use as a multi-task spray-on-wipe-off hard surface cleaner.
Pleasant to Use – Window Cleaner is an ultra- low VOC, hypoallergenic formula and is complimented with a subtle fragrance.
APPLICATION AREAS AND SURFACE SUITABILITY
Ideally suited for the cleaning of windows, glass facades, marble and granite, on both domestic and commercial buildings.
Use as Spray 'n Wipe for melamine, glass, decorative stone and stainless steel working tops and equipment in kitchens, restaurants, hotels etc.
SKU: AP559.05